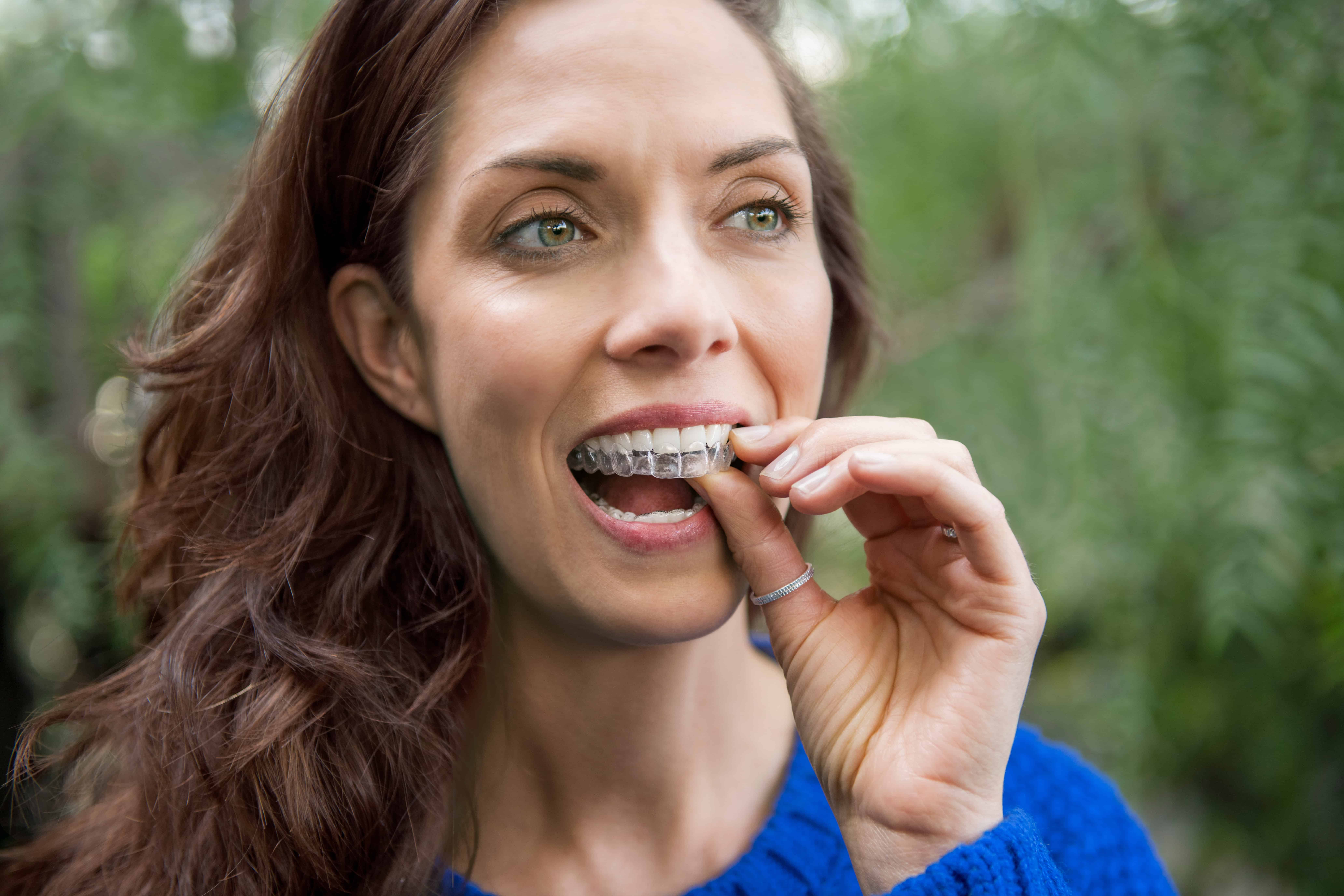 10 Things You Should Know About Invisalign Before Opting for the Treatment
While there are a couple of solutions to treat crooked teeth alignment and overbite, Invisalign has proved to be a unique game-changer among them. With the new treatment, you no longer have to deal with years of gum irritation or a closed-mouth smile to get straighter teeth. 
Invisalign provides a comfortable, faster, and more effective option for correcting your smile for the residents of Preston, Lancashire. It is invisible and removable. Unlike traditional braces, you don't need to learn any complicated brushing or flossing technique to get around wires and metals. Many people, over the last few years, have reported that Invisalign helped solved their smile problems. 
However, like any treatment, Invisalign may not be for everyone. So if you are considering getting the treatment, you need to contact our friendly team to know if it is the best for you. Nevertheless, in this post, we have compiled a list of some important things you need to know if you are considering Invisalign treatment. 
#1: Invisalign is not appropriate for all conditions
Not everyone is aware of this. Although Invisalign can correct a variety of imperfections, it still cannot treat all dental problems. For example, if you have a bridge, you may not be an easy case for Invisalign. However, this doesn't mean you can't have Invisalign, it just means you need someone with years of experience, such as Dr Andy Holly, who can carefully plan your case with the final goal in mind.
If you have round, pegged teeth, or extremely wide gaps, you may require additional treatment at the end such as composite bonding. for example.
But for general crowding, small gaps, and overbites, Invisalign may just be the perfect treatment you have been looking for. Find out if you are suitable by reading our guide on 7 Dental Issues That Can Be Fixed With Invisalign.
#2: The aligners are transparent and almost invisible
This is likely the most popular reason people are going for Invisalign. The aligners are thin, clear, and almost invisible. That means if what has been keeping you from achieving your dream smile is the appearance of conventional metal brackets and wires in your mouth, you will definitely love the invisible nature of Invisalign. 
People will rarely notice you are wearing braces. That means adults can wear it to work without their colleagues noticing. Teens can also wear them out for important events like class pictures without anyone noticing. No one will see your invisible braces. All they will see is the improvement when the treatment is complete. 

#3: Snacking will become difficult
With Invisalign, your daily habits such as snacking become difficult. On a normal day without Invisalign, you can pick up a snack and eat it as normal without worry. But with Invisalign, you would have to take out your aligners before every snack and once you have had your snack, you will need to rinse your mouth in the bathroom.
With the Invisalign treatment, it is advisable for you to rinse your mouth after every meal. That is to ensure nothing is stuck to your teeth before you put your aligners back in after meal (you will have to remove them before eating). Having food particles trapped in your aligners can cause health problems in the long run and can also discolour the clear aligners. 
So taking your aligners in and out becomes a chore and most people will just avoid snacking.
#4: You can't eat or drink while wearing your aligners
Yes, you can't eat or drink anything except water while wearing your aligners. Eating or drinking liquids like wine or coffee can stain the aligner trays and make your teeth appear coloured. So you will need to remove the trays before you eat, and after every meal, just a quick rinse in the bathroom would ensure your aligners are going back into a clean stain-free environment.

#5: You will get results faster with Invisalign
If you are at the junction of whether you should opt for Invisalign or not, then you should know it is the best option if you are considering achieving good results in no time. Invisalign will help you achieve straighter teeth faster than you would with metal braces – that is one great thing about the treatment. 
Even though treatment time varies in individual, most people will start noticing a change after just a couple of months if they stick with keeping their aligners in as much as possible every day. 
#6: It might temporarily affect your speech
This is another thing you definitely need to know about Invisalign before you get it. It might cause a temporary lisp during the first week of getting it. While you may not notice this in some people, it can be a big deal for others. 
The best way to get around this is to practice speaking more often during the first week of getting your Invisalign trays. The more you talk, the faster it will be corrected. But if the lisp is not going away after a couple of months, just inform our reception team about it. It might just be that the aligners are not fitting correctly. 
#7: You will need to wear your aligners most of the day
This is where the real work comes in. you will need to keep your aligners in for as long as possible every day. You only get results when you wear them, and that is also the best way to see fast results. 
It is always recommended you try to keep your aligners in almost all day during the first 48 hours of getting it. This will help set the treatment in motion and also help you quickly get used to feeling them. During that time, you should only take your aligners out when you want to eat, drink, or brush your teeth. 
Even after the first two days is over, you should still endeavour to keep the aligners in as much as possible. Aim for about 20 to 22 hours daily. Therefore, if you are considering going for Invisalign, you should also be prepared to commit the proper amount of time to wear them daily. Remember, the longer you have them in, the better it will be for your teeth. 

#8: Treatment length varies in individual 
It is always good that you know how long your treatment will last before you start at all. For most adults, Invisalign treatment can last about 6-9 months. Treatment time does vary from one individual to another, depending on some factors. This could be the state of your teeth or how well you stick to having your aligners in at all times. 
Your treatment might be over within one or two months if your teeth are just slightly misaligned. But if your teeth are greatly out of shape, it might take a longer time to have them corrected. 
The great thing about Invisalign is that you will know exactly how long your treatment time will be before you commence your treatment, and this is through the Clincheck.
The Clincheck is a video simulation that will show you exactly how many aligners you will need to wear, how your teeth will look like at the end and what the length of your treatment will be based on your unique smile. How clever is that!
#9: You will still need a retainer after the treatment
While Invisalign is a revolutionary treatment that yields result in no time without anyone noticing you wearing it, the job however doesn't stop when the treatment is over. You need a retainer to maintain the results. The retainers will be worn every night to help make sure the newly aligned teeth remain that way. 
Some people continue to use their aligners as their final retainer tray while others may need an entirely different type. But since you will only be wearing it before bed, it is definitely not a big deal, especially after having used Invisalign trays for several months. You would have already got used to the feeling. 
At Holly Dental, we provide you with a set of free retainers at the end of your treatment worth over £200+
#10: Invisalign treatment may not be covered by all insurance
Unless you have a special reason for having to straighten your teeth, Invisalign is generally considered a cosmetic treatment. That means most employee dental insurance will not cover the treatment. You will have to foot the bill yourself. 
But since the treatment is not an expensive one compared to traditional braces, it shouldn't be a big deal. Plus, we do offer special payment plans that will allow you to spread out treatment payments over a period of time and also have a finance facility in place for everyone.  
Bottom Line
These are some of the things we think you should definitely know if you are considering Invisalign braces. We believe this post will give you a sense of what level of commitment is needed before starting your Invisalign journey with us. 
Invisalign is a great treatment that brings quick results without sacrificing your comfort or confidence. If you are really looking to improve your smile and bring life back to your confidence, Invisalign might just be the best treatment option for you!
Contact our friendly team to book your Free Consultation with Dr Andy Holly by calling us on 01772 561748 or why not request a call back by completing our Contact Form.