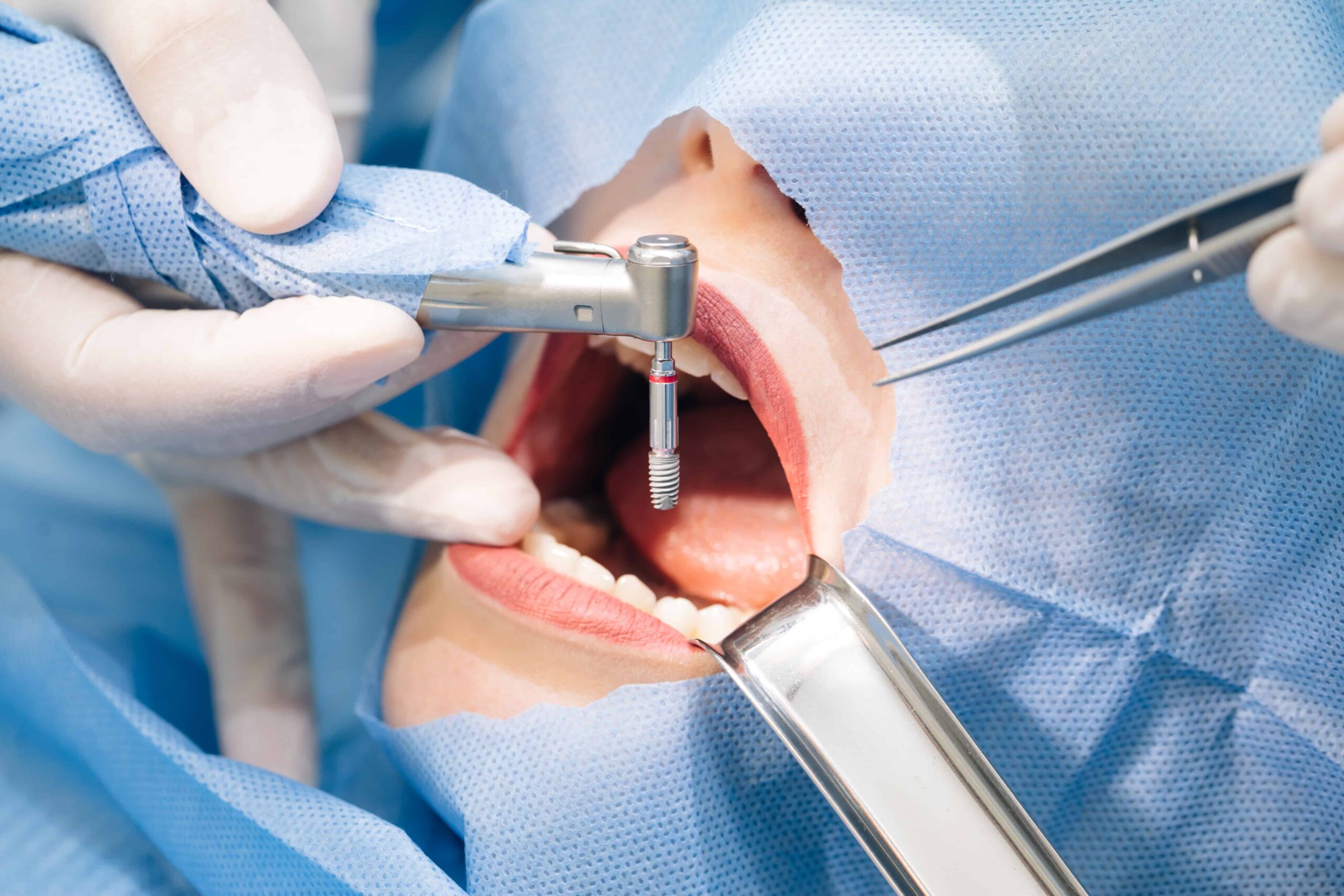 Find Out How to Choose the Right Dentist for Dental Implants in Preston
Embarking on the journey to restore your smile? Dental implants can be a game-changer. But, with so many dental professionals in Preston, how do you zero in on the one that's just right for you?
Choosing a dental implant dentist isn't merely about finding someone to get the job done; it's about seeking expertise, trust, and comfort.
At Holly Dental, we understand the importance of this decision. That's why we're here to guide you through the essential factors to consider when searching for a dental implant specialist in our beautiful city. Just keep reading!
Finding the Right Professional for Dental Implants in Preston
Understanding Dental Implants
Dental implants are more than just a modern solution to missing teeth; they're a fusion of science and design that aims to restore not only your smile but also your confidence and daily functionality.
The professional you choose should have a comprehensive understanding of both the aesthetic and functional aspects.
At Holly Dental, our team not only provides implants but also ensures that our patients are educated about the process. Knowledge is empowerment, and we believe in empowering our patients. If you are considering the best hands for dental implants Preston, you can be sure Holly Dental is your best bet.
It's crucial for your dentist to be appropriately qualified. Dental implants require a specific set of skills that go beyond general dentistry. Make sure anyone you are going for has undergone rigorous training and certifications to specialize in this procedure. This is very important.
While qualifications are foundational, experience sharpens skills. A dentist who has successfully performed numerous implant procedures is typically more adept at handling various cases. With years under our belt, Holly Dental has become a trusted name around here for dental implants.
You can ask your neighbors about our proficiency. They are surely going to have amazing stories to tell about  Holly Dental cosmetic dentistry.
The field of dental implantology has witnessed significant advancements over the years. These innovations not only improve the success rate of implants but also enhance patient comfort and reduce recovery times. One of the things you would likely want to look out for when choosing the professional for your implant treatment is what technology and techniques they have to make sure you get the best.

Patient Reviews and Testimonials
A reliable way to gauge the quality of a dental practice is by listening to past patients. Genuine reviews and testimonials give a clear picture. We're proud of the positive feedback we've garnered over the years at Holly Dental, and we invite prospective patients to hear firsthand experiences about our excellent dental care.
A good dentist should be willing to discuss the procedure, address concerns, and customize the treatment plan during a consultation. The initial consultations of a good dental implant dentist are designed to build trust and ensure every patient is confident about their choice.
Dental implants are an investment in your health and confidence. While seeking quality care, it's also important to understand the cost involved and the available payment options. Holly Dental offers competitive pricing with flexible payment plans, ensuring that finances don't stand in the way of your new smile.
Post-Procedure Care and Support
The journey doesn't end with the procedure. Post-operative care is paramount to the longevity and success of dental implants. Here, our commitment extends beyond the chair. We offer comprehensive aftercare support, ensuring that your transition is smooth and your implants last a lifetime.
Dental Implants in Preston: Holly Dental Has Got You Covered!
Your journey to a renewed smile deserves nothing but the best. Holly Dental is not just about top-notch procedures; it's about an experience that makes you feel valued, cared for, and understood.
If you're considering dental implants in Preston, there's no better place to start that transformative journey than with us.
Don't let another day go by contemplating that missing tooth or the smile you've always wanted. Reach out to us now for dental implants in Preston, and let's embark on this journey together.
Ready to take the first step towards a brighter, confident smile? Contact us to schedule an appointment today. We're excited to be a part of your journey to a healthier, more radiant you.

FAQs
What are dental implants?
Dental implants are modern dental solutions designed to replace missing teeth. They serve as artificial tooth roots, typically made of titanium, which are surgically anchored into the jawbone.
Over time, the bone bonds with the titanium, forming a strong foundation. Once healed, a dental crown, bridge, or denture is then fixed to this foundation, providing a natural-looking and functional tooth replacement. The result will look just like your natural teeth.
Who is eligible for the treatment?
Most adults in good general health are suitable candidates for dental implants. However, eligibility is determined based on:
Jawbone Health: Adequate bone density is required to support the implant. If bone loss has occurred, procedures like bone grafting may first be necessary.
Gum Health: Healthy gums free from periodontal disease are crucial as they will surround and support the implant.
General Health: Certain chronic conditions like diabetes or heart disease, as well as habits like smoking, can affect healing post-surgery and might require additional considerations.
Commitment to Oral Hygiene: Regular brushing, flossing, and dental check-ups are vital to ensure the longevity of the implant.
Are implants covered by insurance?
Insurance coverage for dental implants can vary widely. While many insurance companies have traditionally not covered implants as they deemed them "cosmetic," this is changing due to the recognized health benefits of implants over other replacement options.
Some health insurance plans might offer coverage, especially if tooth loss was due to an accident or another medical condition. You can schedule a consultation with us to discuss this further.
Can I get dental implants in Preston for multiple teeth?
Dental implants are versatile and can replace anything from a single tooth to multiple teeth or an entire jaw of teeth. If you're missing several teeth, you can opt for implant-supported bridges, which utilize a few strategically placed implants to support multiple prosthetic teeth.
For those missing all their teeth in the upper or lower jaw, solutions like implant-supported dentures or the "All-on-4" technique offer full-mouth restoration using just a handful of implants.
Regardless of the number of missing teeth, implants provide a sturdy, long-lasting solution that ensures both functionality and aesthetics.